...imagine that.

I was given two ancient HO scale freight kits by a friend. The interior bag is marked;



Doughnuts
FINCO Consumers Co-operative
Made by Co-operative Trading Assn. Inc.
Wholesale and Retail Bakers
4301 Eighth Ave.
Brooklyn, N.Y.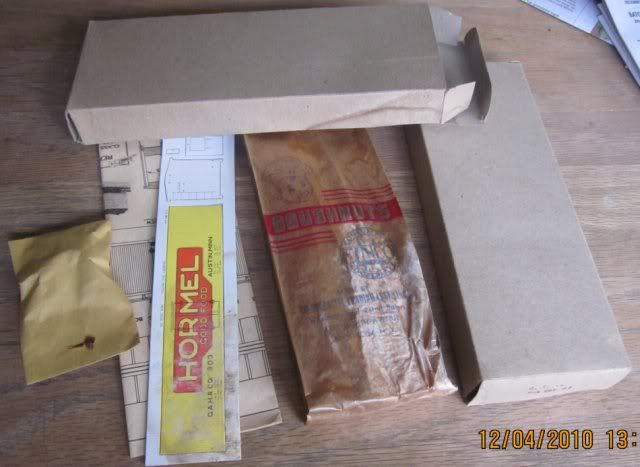 The lack of a zip code puts this prior to 1967 but it's obviously much older than that. Water damage is minimal, the mildew rubbed right off and that was the only affected kit. Any help finding out who made these and when would be greatly appreciated...

UPDATE: These are from the Comet line of car kits and date back to 1939...dude, that's an old HO kit. Retail price back then? 35 cents...

Oh, and yes...I should've looked at the instructions first. They told me who the manufacturer was...sigh...