Never say no to a free box of parts...

After working on the chassis for over an hour and a half---only to find it was the wrong one---I cobbled together the right one in less than half an hour. The little booger runs like a watch...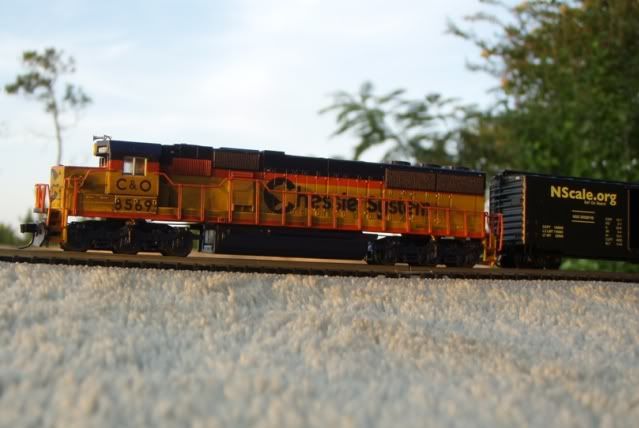 There's a lesson in listening for that "still small voice" in there, too. I had given up on the other frame and made it an unpowered dummy when I found it wasn't the right one...all the while the gentle nudge that said, "There's still something in that pile." kept egging me on.