...one of their earlier "pancake" motored versions. It is a great runner and, while not professionally done, the paint scheme is an authentic portrayal of that color and numerically correct.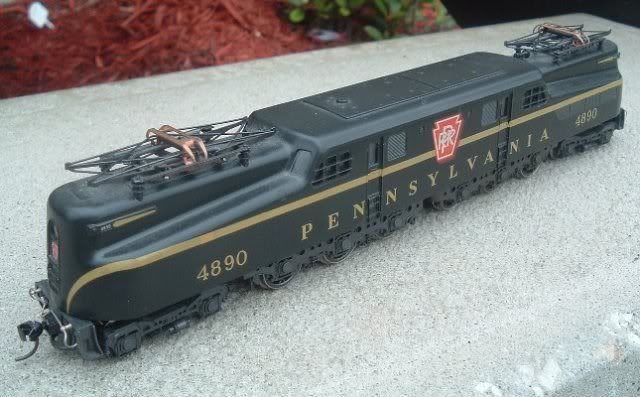 I know it sounds morbid but I never forget our lives truly are but a vapor. One day this was the pride of someone's workshop, possibly of a locomotive of some significance to them as a fond memory. Now it belongs to me, passed on through the years by way of an estate auction here, a yard sale there, long disconnected from it's first owner who has since gone the way of all men.

Never forget it's just a hobby...time is just too short to have your epitaph scattered to the wind. Very few who wind up with a piece of your work will give you or your family a second thought.