...well...maybe not TYCO but, you gotta admit, it's cool.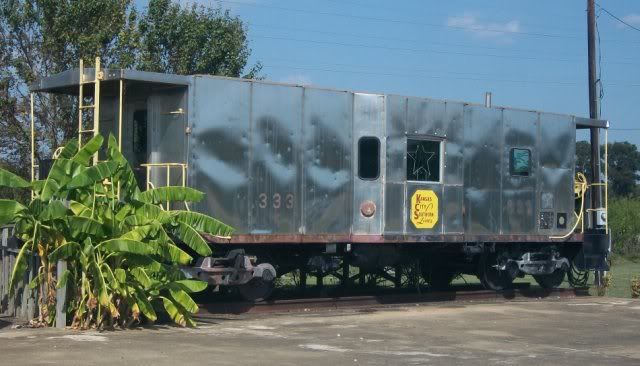 Found whilst on the road in Simmesport, LA, apparently the Kansas City Southern owned a couple of these. This one now spends its time roadside as a tourist information center...

Now you have an excuse to make a home for that Silver Streak 'boose you've kept since you were a kid...