The Athearn Hustler has had a loyal following almost from Day One. Its reliable, peppy rubber band drive remained unchanged throughout its market life and has been clocked at over 400 scale miles per hour.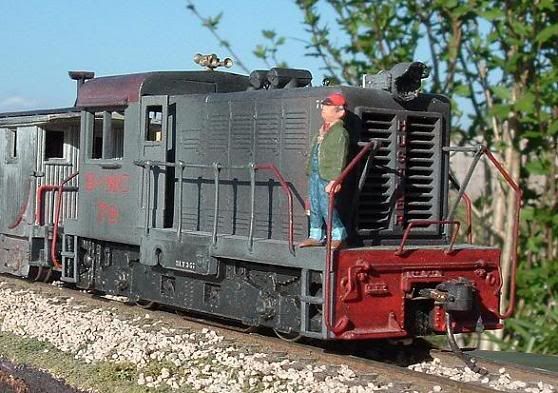 Numerous modifications have been done to them over the years, mine being no exception. This one has had details added to it that would make it more in line with what it could have looked like should one have ever been built in real life. I've added handrails, new headlights that reverse automatically, a three chime air horn, brake lines and uncoupling levers. I also removed the drive train, added North West Short Line nickel silver drivers and installed an Accurate Lighting remotor kit and Ernst gears. It is DCC equipped.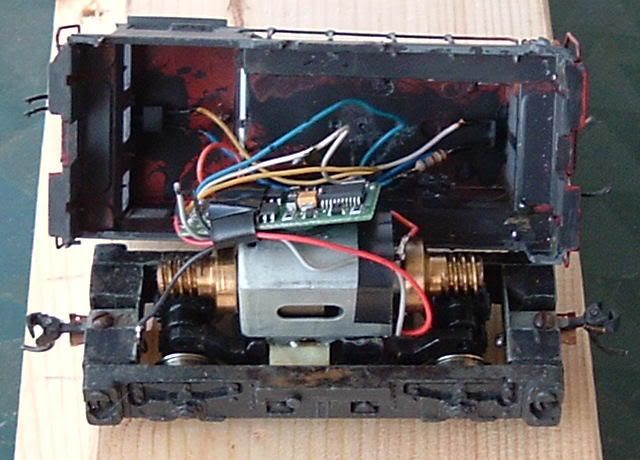 It is an excellent runner---with one small problem. Inherent with all short wheelbase locomotives, there is not enough contact with the track, making it very susceptible to gaps at turnout frogs and dirt. One of the ways I overcame this was by adding wipers to the locomotive frame. Made from shim brass, they did alright but added drag which robbed the unit of pulling power.




By permanently coupling two together, each using the other as added electrical pickup, I got my pulling power back and greatly improved pickup beyond that of the wipers. I eventually want to have motors and gearing in both but, for now, its 3-6 car pulling ability is right in line with a real locomotive combo of this size. The bodies are interchangeable on the second unit, allowing for a variety of combinations.

This particular one I've kept stock so that those unfamiliar with the original model may see it as purchased. The only thing I've done is touch-up the stock air horns to match the rest of the unit.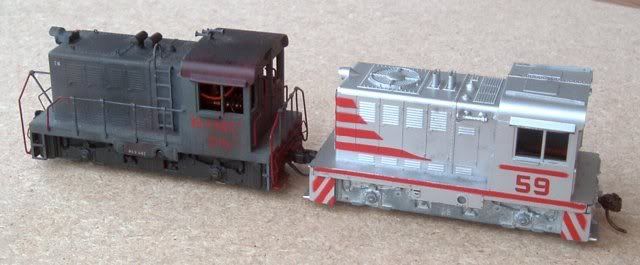 A modified Bachmann moving van trailer was the base for this road slug variation. I cut off the original, badly damaged Hustler body. Then I cut down and reassembled the moving van into what I believe is a fairly convincing slug body. Lights are installed, as well as all the necessary railings and details to give the impression that the two come from the same family, most road slugs being rebuilt wrecked units.




I have one more body to modify, this time as a small steeplecab type electric with pantograph.