I've had several of these cars, built by modelers long past, that I've wanted to put back into circulation on my layout.

Old school running gear is hard to find and quite expensive, but a novel fix came to me by way of a junk box care package from another modeler. In the box were several underframe parts from Athearn 40' cars that, when placed against the bottoms of the older cars, were found to be a perfect fit. Simply run 3/4" screws through the trucks and they were back in service in less than a half hour....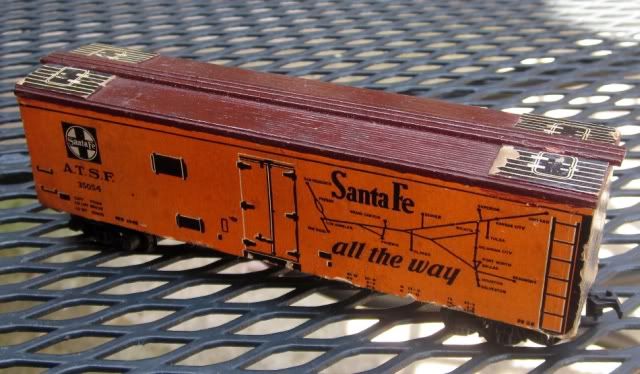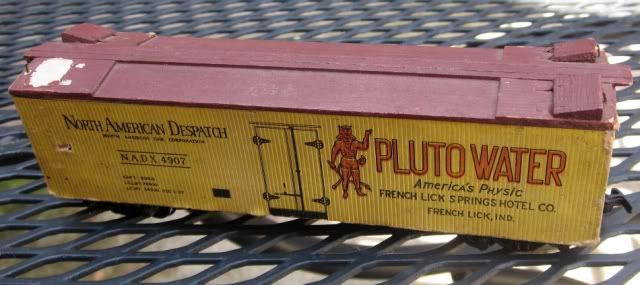 With only enough touch-up to make them presentable without taking away from the original modeler's work, I now have 3 truly vintage (NOTE TO DEALERS: a term that disqualifies your eBay thingies from my consideration BTW***) set of cars for my yard.

***The same goes for the word "Rare"....