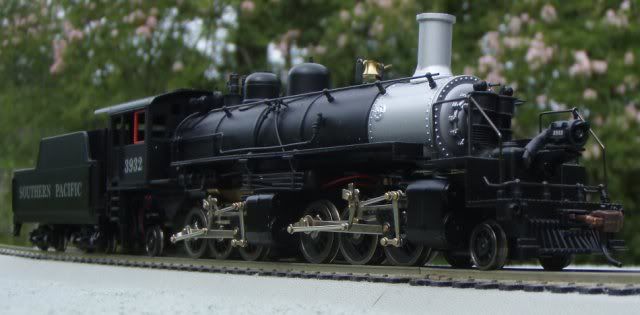 ...moment of silence please...

I find it interesting that, in all the retooling of the mechanism, Model Power retained the original lighting arrangement with all the exposed wiring, both on the front and rear headlight,---even amplifying it somewhat with shrink tubing---something that hasn't really been acceptable on a model since the 1960s...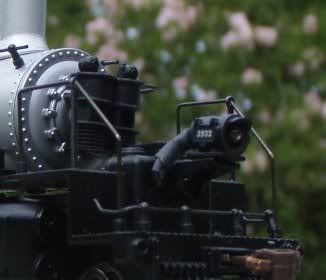 My one guess would be that they wanted to retain the charm of the original and simply upgrade the mechanism to today's DCC demands. That is something I can live with as I've always wanted one and it is a very smooth, albeit very fast, mechanism with a flywheel and flat can motor. I can remember even as a teenager wondering why Mantua never made a real effort at hiding the wires.

I've since corrected the broken air reservoir tank piping, just between the two engines---but---can you find my other mistake?

HINT: When photographing a subject, one must ensure that said subject is correctly posed...