...quite possibly the single most influential photograph in terms of jump-starting me into scale model railroading. Irv Shultz made magic on a 18" wide shelf around the room, and used things common to a beginner such as Code 100 brass rail, Atlas turntables and every day kits modified and rearranged to suit his purposes. The mine rig was especially praiseworthy in that he didn't used a lot of expensive nut/bolt/washer castings, making that particular structure an easy reach for a kid with very little spending money (never mind the lack of skills) at the time.

I first saw this when in the ninth grade at Deer Park Junior High's model railroading club in 1974. Mr. Rhoades earned no less than the Congressional Medal of Honor for his patience with 15 (that's what it seemed like at the time) teen-aged boys in an orange/white VW Westfalia, running around on 695 in the greater Baltimore metro area from hobby shop to museum to hobby shop, even forking over extra coin to those of us who fell short of our dream purchases.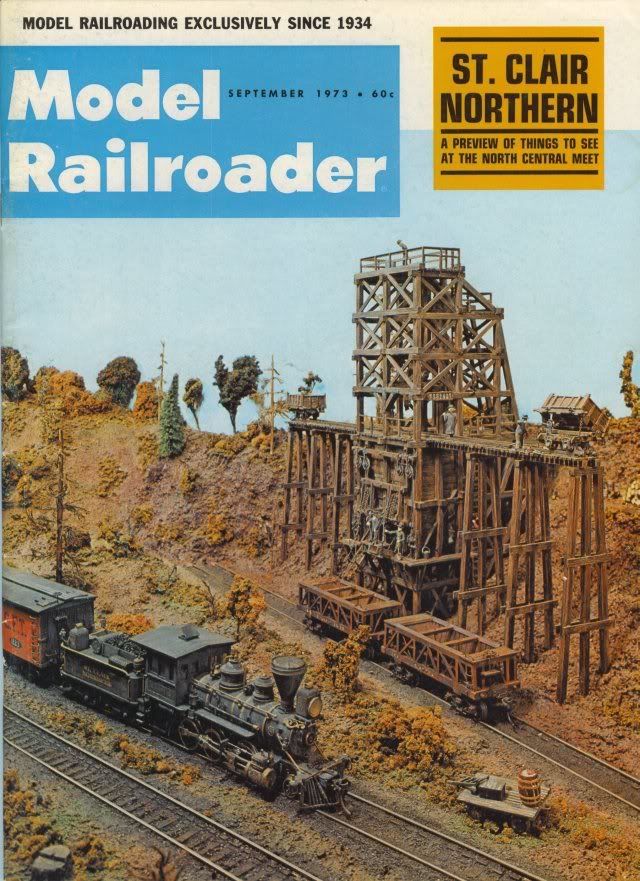 Here's to you Mr. Rhoades, wherever you are...