...I'd add that it was likely an AHM offering but I'm probably wrong.

This is a classic 60s offering of a 4 wheel diesel switcher in that most of it components make for a better S scale narrow gauge growler. The service doors scale out at a generous 4' x 4.5'. The cab door is 4.5' wide by 9' tall, built for Casey Jones' mutant cousin I guess...truly a testament to the more relaxed standards of the day.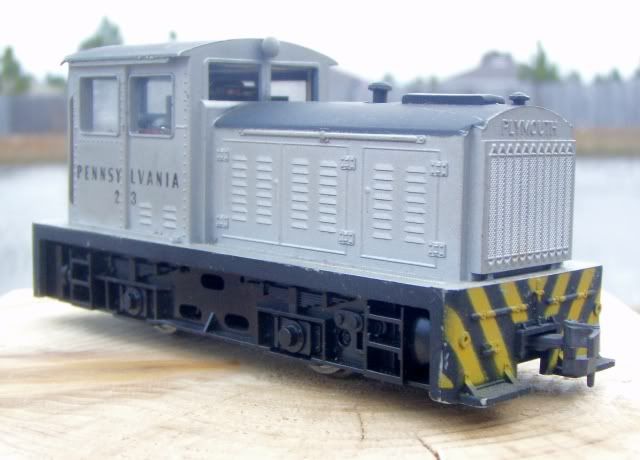 I got it from one of my rare betting moments. The shop owner had a box of junk HO that hadn't been priced. I picked this little critter up and asked how much he wanted for it. He said $10 and, upon seeing that I was starting to put it back in the box, he said, "Tell ya what, I'll put it on my test track...if it runs you gimme $10, if it don't, you give me $5."

I won....and...20 minutes after I got it home, a touch of oil and a bit of wheel cleaning, it's purring around my test track.