Wherever I work, if they have a race car, I'll get a model of it---especially if it's clearance priced with an added employee discount...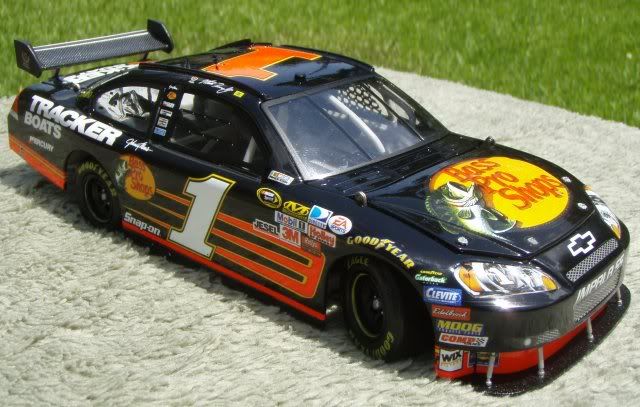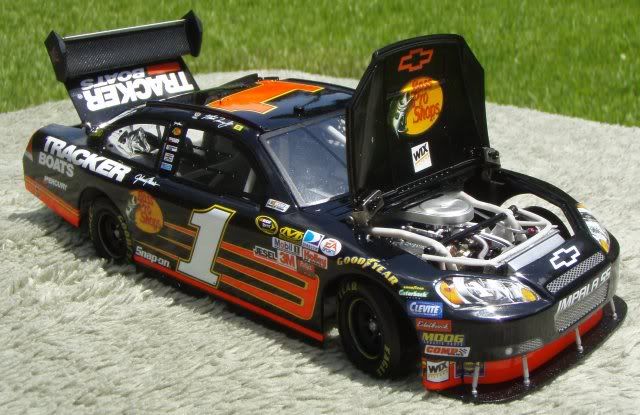 Yesterday was my first---and last day there. I had to face what men have had to face since Adam and Eve were first booted out of the Garden, namely, a body subject to the effects of aging. I simply couldn't live up to the physical demands of the job.

In any one situation, I am plenty brute enough to lift engine blocks and small environmentally friendly cars. However, the constant repetition involved in unloading truckloads of canoes, outdoor smokers and a near endless stream of boxes and repacks very nearly put me in the hospital yesterday (no kidding) and, had me bawling like a school girl at 4 o'clock this morning trying to loosen up my back and joints for another go at it.

This morning I had to humble myself before my supervisors and take myself out of the game, before pride put me in the hospital---or---they were forced to take me out of the game themselves. I now have some understanding as to why older football players tend to stay on a season or two longer than they should.

Unlike Brett Farve though, I don't have Sears ad revenue to fall back on, so the hunt for work continues next week...after a weekend of recuperation.