I finally found the round tuit necessary to finish this little beastie. It took about 8 hours and required that I reassemble it without the benefit of an instruction sheet. It was given to me for the price of postage on the condition that I don't part it out over Ebay...no way that was going to happen as I've wanted to own one since I was 14.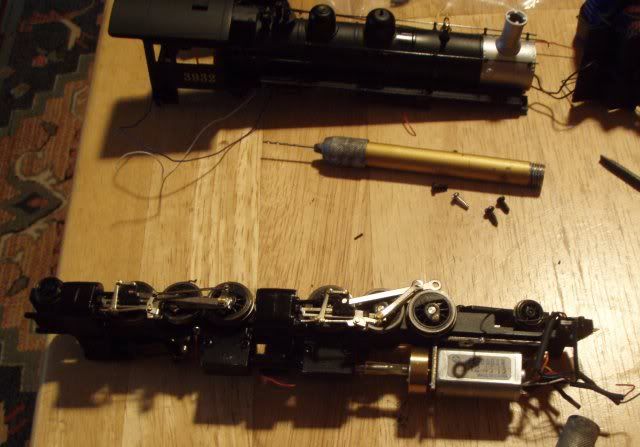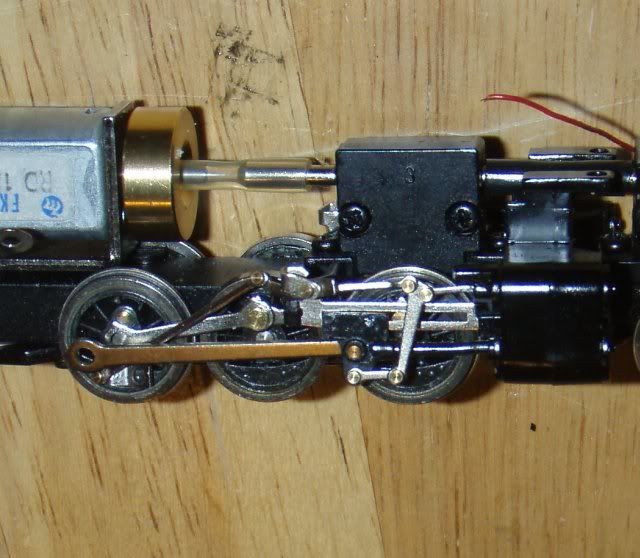 The valve gear shown were incredibly mangled but straightened out easily with a pair of pliers. The only real damage was a broken crankpin that I managed to cobble together from a jar of small screws and a small bushing. Here is a video of the first test run on the bench after I fixed the crankpin...




The only problem I'm having right now is that the geared driver on the rear engine managed to break lose in the fall and goes out of quarter easily...I'll see if JB Weld will fix that. All in all a very nice runner with amazing pull for such a small motor---you'll notice that the flexible coupling mysteriously shortened itself between Pic 2 and Pic 3...that's because the motor rung it in half when the driver locked, before I could cut the power.