Forgot to post these, there were 3 live steam 45mm gauge engines running and my table, on which I featured my Wilesco D10, my marine engine

(running off of a compressor)

and my Mamod TE1A...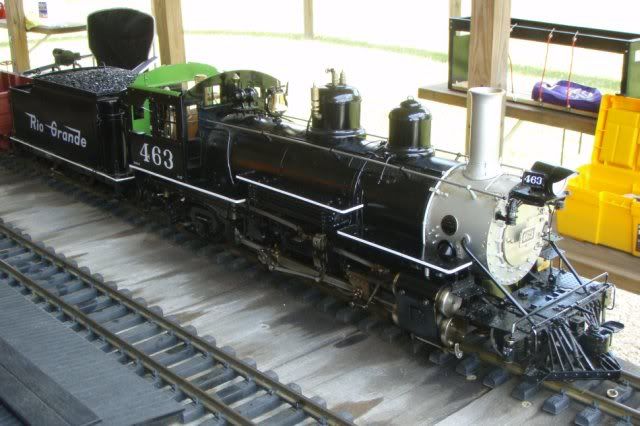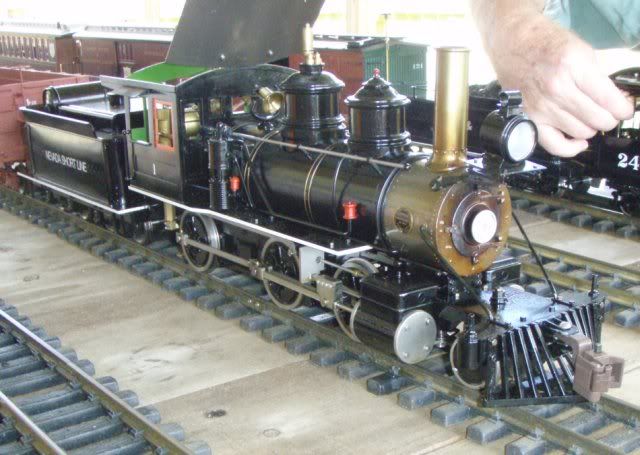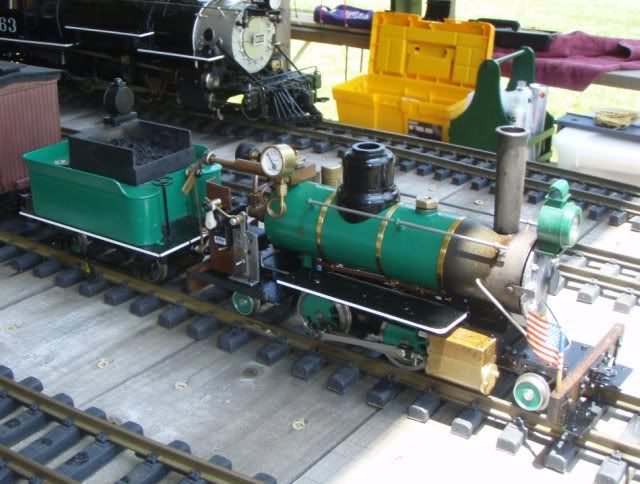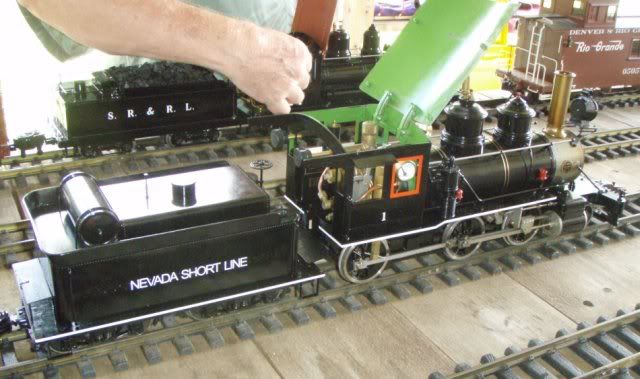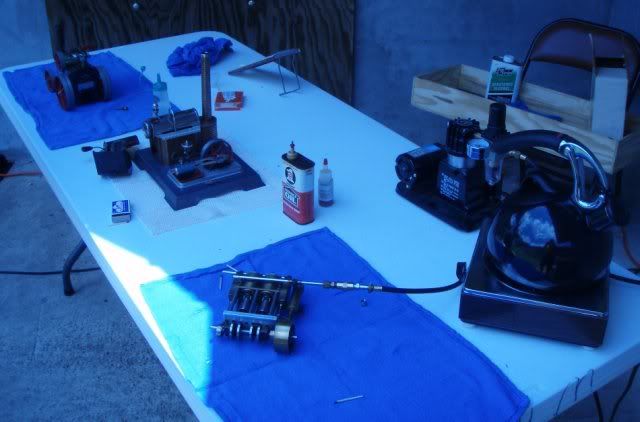 The tea kettle is for preheating my water for faster steam-ups. All in all a very successful first show, I can hardly wait for Diamondhead in January...